Tile Doctor are proud to announce the launch of a new product called Reduxa for the removal of acid based stains from calcareous stones such as Marble, Limestone, Travertine etc…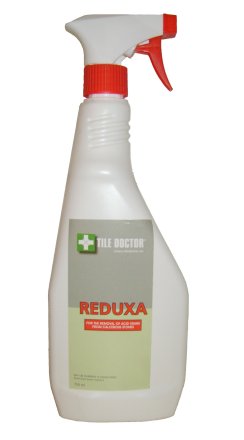 We have been testing this product for the last 6 months and those who have been on the advanced training course recently will testify how good this product really is, the retail price is £15 (incl. vat) and is now available via the link below:
www.tiledoctor.co.uk/ProblemsShop.asp
At Tile Doctor were constantly striving to improve the performance of our product line focusing on solutions to common problems faced by our Tile Doctors in the field.
Tile Doctor is a UK based company that specialise in the maintenance of Tile, Stone and Grout through the provision of products, training courses and services.